Chris Leskovsek - Born in Santiago, Chile, 1982, is a FineArt photographer and graphic artist.

His work focuses on identity, memory, territory, people and popular culture. The intimate and often reflective photographs have been widely exhibited, Angkor Wat Photo Festival (2016), Biennale de l'image Possible in Belgium (2016), TIFF Festival Poland (2016), Auckland Festival of Photography, NZ (2017), among others. His latest self published book, 'Valpo' was selected as finalist in the Australia-New Zealand Photobook of the Year 2018.

His work uses photography, printed media (photo books) and video projections to produce personal and often conceptual series that question our connection to the landscape and our modern behaviours. Using certain visual aspects of documentary photography with the freedom and intimacy that of the 'snapshot' aesthetic, he focuses on poetry and importance usually lost of the everyday life.

For full CV/Projects, click here.

• Selected Portfolio
The following gallery, is a selection of single images taken from various portfolios.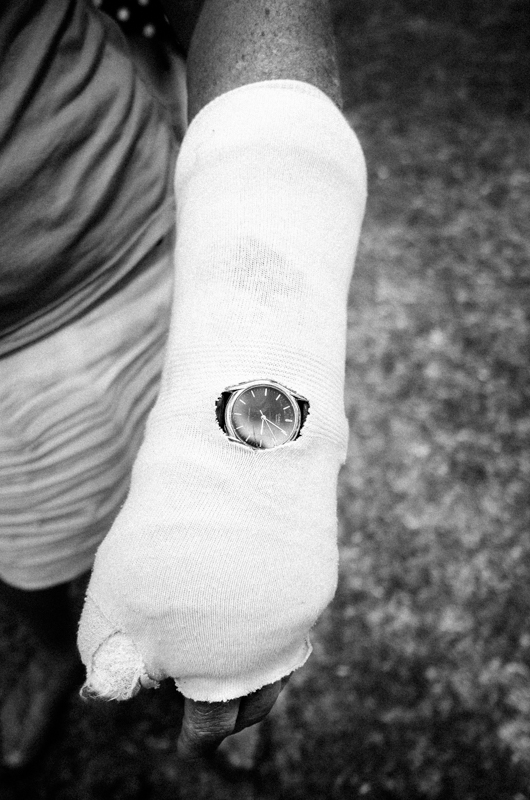 _____________________________________________________________________________________

• Valpo - December, 2017



Leskovsek's most recent publication, Valpo (Dec, 2017) pays tribute to a little coastal city from his homeland, Valparaiso. This publication portraits and captures a city that's on the brink of change, yet because of its historic background, this is a delicate topic for the country. In the meantime, part of it, is slowly decaying. Yet, the spirit and beauty of it, still remains...

From the foreword of the book:

'Overlooking the pacific, the long and steep stairs, make the hills from Valpo seem endless. However, its the poetry found on the everyday that attracts me to roam through the labyrinth that Valparaiso is. A city which doesn't pretend to be more than what it is. Yet, within it's chaotic nature, it seems to be in calm with itself, which I later realised, that is what I came to see to this old and beloved crazy port.'




A full press release on the project can be found here.
The full series can be found here.


_______________________________________________________________________________________________

• There's No One Here - 2016


*Play video with headphones for richer experience
**The slideshow was done for Angkor Wat Photo Festival 2016, and is by no means, intended to be a replacement of the original project

Leskovsek's most personal an introspective project to date, started after he moved to Auckland, New Zealand, the place he calls home, now. TNH, shows a photographer mourning while adapting and searching for his place in this new land. Hundreds of road trips helped him combat depression, armed only with a camera to take notes when words wouldn't come out, he documents the vastness, the solitude, yet hopeful landscape of Aotearoa, a place he describes to be 'in balance'.

This journey was done in conjunction with Leskovsek's good friend, pianist and composer, Marcos Meza, who had recently moved from Chile to Germany were he was in charge of creating the music that accompanies this project.

There's No One Here, was released in the shape of a dedicated website www.therenoonehere.com, as part of
Leskovsek's exploration with digital publishing. Finding new ways to give the viewer a similar and familiar
experience such as of a photo-book, with no distractions so it can help the viewers immerse in the photos
and music as a whole.

The project caught the attention of Francoise Callier, curator and director of the Angkor Wat Photo Festival in 2016,
as well as Julia Durkin director of the Auckland Photography Festival who also invited the project to be
part of the festival in 2017.

A full press release on the project can be found here.

Visit project: www.therenoonehere.com